UPDATE
Medical Product Quality Reports – COVID-19 vaccines
 Issue 5, June 2021 (Data up to 31 May 2021)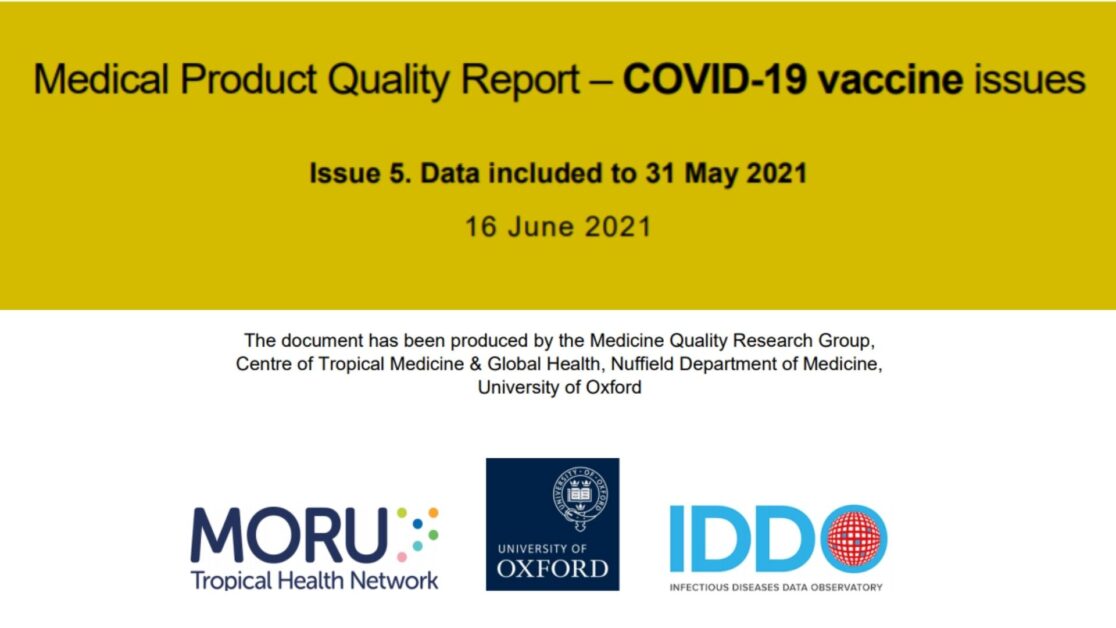 The newest update of this cumulative report includes information identified up to 30th April 2021 (changes are indicated in red).
Between 12th March 2020 and 31st May 2021 IDDO has found 123 reports of diverted or SF COVID-19 vaccines from 35 countries in the press. Out of all unauthorised copies of approved vaccines, authorities seized copies of products from Pfizer/BioNTech (15), AstraZeneca (7), Sinovac (5), Sinopharm (5), Moderna (5), Sputnik V (4), and Johnson & Johnson (1), which were reported online from 12 countries (Australia, Brazil, China, Germany, Italy, Japan, Malaysia, Mexico, Philippines, Poland, USA, Ukraine). Germany and Poland were the latest countries to seize these SF products. In addition, Sputnik V, is the newest addition to the list of online selling unauthorised copies of approved vaccines.
Although during the last two months there have been fewer press articles reporting on incidents with diverted or SF COVID-19 vaccines, during the first quarter of the year there were over 20 different reports per month. This was an exponential increase compared to the number of incidents in 2020.
During April and May 2021 IDDO documented 14 reports per month and almost half of them were related to diverted and/or unregistered COVID-19 vaccines. Nevertheless, IDDO explains that further analysis is needed to better understand the recent decrease in incidents and to determine if there are fewer incidents in recent months or if the phenomena of media fatigue is at play.
Previous FTF report posts:
Medical Product Quality Report on COVID-19 vaccines 
Medical Product Quality Reports on COVID-19 supplies