Chair of the Fight the Fakes Alliance
I am humbled and excited to have been elected as the first chair of the Fight the Fakes Alliance, and I'm looking forward to working with a hugely talented, experienced and motivated team as we work together to combat the scourge of fake medicines.
Adam is Senior Director, Access & Product Management at Medicines for Malaria Venture (MMV), a Geneva-based Product Development Partnership engaged in the discovery, development and delivery of novel antimalarial medicines. In this role he is responsible for MMV's portfolio of in-development and launched drugs for uncomplicated malaria, and is also MMV's lead in the area of falsified and substandard medicines.

Adam has also just been elected as the first Chair of the Fight the Fakes Alliance, a new multi-stakeholder non-profit association dedicated to the fight against substandard and falsified medicines.

Prior to joining MMV, Adam spent over 20 years in the pharmaceutical and biotech industry, latterly as Director of Global Marketing for a leading independent specialty pharma company. Adam holds a BSc in Biophysical Science and an MBA with Distinction from Durham University Business School, and is an honorary fellow at the university. Outside of work, he has been a director of the St Petersburg Healthcare Trust – a charity dedicated to educating Russian healthcare professionals about palliative care – and is a former director of the Association of Renal Industries. He enjoys all types of sport aviation and especially ski flying in the Alps, and is a member of l'Exercices de l'Arquebuse et de la Navigation, an ancient Swiss competitive shooting organisation founded in 1476.
Vice-Chair of the Fight the Fakes Alliance
I feel privileged to join the Executive Board that will guide the Fight the Fakes initiative through its first year as an independent initiative. There is much to be done to elevate the cause of protecting populations from the dire consequences of sub-standard medicines. The challenges are different in LMICs and industrialized nations, but there is a global need for greater equity and the Fight the Fakes Mission is key to achieving this.
Since September, 2017, Andrea manages the partnerships division of the World Heart Federation (WHF), a Geneva, Switzerland-based NGO representing the global cardiovascular community. The programs created with private sector companies committed to the fight against cardiovascular disease support the WHF mission of "Heart Health for All". Her activities include leveraging the World Heart Day global CVD awareness platform, promoting the Global Circulatory Health Summit thought leadership platform, as well as engaging with industry in support of a variety of field activities and CVD Roadmaps designed to improve heart health globally.
A dual citizen of Switzerland and the United States, Andrea spent 16 years of her career at DuPont, in a variety of business development & marketing management positions. She is a graduate of Hofstra University, New York (USA) with a Bachelor of Science Degree in Applied Economics and holds an MBA degree from Università Luigi Bocconi, Milan, Italy.
Vice-Chair of the Fight the Fakes Alliance
The establishment of the Alliance is a major milestone in the Fight the Fakes campaign. I look forward to working with our great cross section of members – NGOs, PDPs industry, youth and academia – to move our critical mission forward for the safety of patients worldwide.
Greg Perry joined IFPMA on 1st February 2018, and has responsibility for IFPMA's external outreach and stakeholder engagement in global health topics including innovation, access, and the international regulatory environment. Greg Perry brought with him more than 20 years' leadership and advocacy experience in the public healthcare arena.
Prior to joining IFPMA, Greg worked as Executive Director of the Medicines Patent Pool, which he joined in 2013 and as Director General of the European Generic Medicines Association (1999 – 2013) in Brussels. Previously he worked as a partner in a UK public affairs company as a European Union policy advisor to corporate and non-governmental organizations, and before that as a Parliamentary Advisor to Members of the European Parliament. Greg is a Member of the Advisory Council of the Organization for Professionals in Regulatory Affairs (TOPRA) and is a former member of the Standing Advisory Committee before the European Patent Office (SACEPO). Greg also holds the Golden Cross of Merit of the Republic of Poland.
Joining the Chair and Vice-Chairs on the Executive Board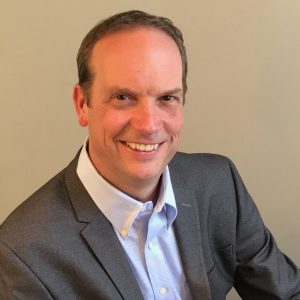 With undergraduate degrees in both Accounting and Finance, Chris has spent his entire career as an Association Executive and has served IFPW for over 25 years, in roles of increasing responsibility.  Today he oversees all of the day-to-day operations of both not-for-profit organizations; establishes and manages their respective strategies and budgets; develops new opportunities for the global wholesale industry – particularly in Global Health initiatives; and coordinates the activities of IFPW's 7-person team. 
In addition, for IFPW Foundation, Chris serves as the lead on the Foundation's two primary activities: a collaboration with Gavi since 2015 (around supply chain and human resource strengthening in eligible countries) and supporting the Fight the Fakes Alliance (raising awareness against falsified and substandard medicines).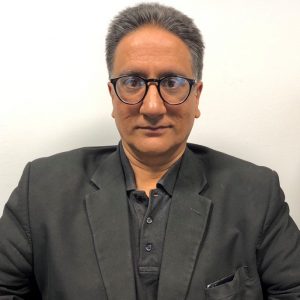 Kawaldip oversees the strategy and direction of IAPO. He joins with extensive public health experience at national and international level.
Kawaldip previously held the position of CEO at Richmond Psychosocial Foundation International and worked as Managing Director of Coram Children's Legal Centre. He has European and international public health experience as Director of the Global Health Inequalities Programme and as Chairman of the European Network of Quitlines.
Kawaldip's qualifications include an MSc in the Public Health International Programme from the London School of Hygiene and Tropical Medicine, an MBA in Business Administration from the London Business School and Open University, and an LLB (Hons) from the London College of Law.
Géraldine Lissalde-Bonnet is Public Policy Director in Healthcare for GS1 Global Office, in Brussels, and works with her local GS1 colleagues in 115 countries across the world on regulatory harmonisation through the implementation of GS1 standards in the healthcare industry.
She leads the GS1 Healthcare Global Public Policy Work Team, which has the mission to interact with decision makers globally and to provide strategic leadership on the use of GS1 standards in the healthcare sector.
A lawyer by training, Géraldine started her career in the private sector, complemented by several years in the European Commission, in the Directorate-General for Health and Consumers. She has developed expertise in public affairs at both the EU and international levels and has sound experience in the fields of technical and regulatory affairs related to traceability and to product identification systems .
Anthony Lakavage is Senior Vice President, Global External Affairs and, Secretary, USP Convention and Board of Trustees. In his role, Mr. Lakavage oversees Global Communications, U.S. and International Public Policy and Regulatory Affairs, Global Stakeholder Engagement and the USP Quality Institute. He is the lead architect of the organization's external engagement strategy and represents USP in a variety of forums involving the U.S. Food and Drug Administration and Congress, international regulatory authorities and ministries of health, professional and trade organizations, non-governmental organizations and the news media.
Mr. Lakavage brings more than twenty years of demonstrated leadership in public affairs; public policy and government relations; and global health advocacy to his role at USP. A biopharmaceutical industry veteran, Mr. Lakavage has held a variety of US and international public policy and government affairs leadership roles for GlaxoSmithKline, Gilead Sciences, Chiron Corporation and Applied Biosystems. Prior to joining USP, Mr. Lakavage worked in the medical technology sector serving as Worldwide Vice President, Public Affairs, at Becton Dickinson. Earlier in his career, he worked for Pennsylvania Lt. Gov. Mark Singel and Missouri Congressman Alan Wheat.
Shabbir Imber Safdar has served as the Executive Director of the Partnership for Safe Medicines since 2017. Before that he was the Director of Outreach and has served as a consultant to PSM for nearly a decade. Shabbir is passionate about patient safety and the dangers of counterfeits, having seen them firsthand the dangers of counterfeits in countries around the world where a closed, secure drug supply chain doesn't exist.
The Partnership for Safe Medicines, founded in 2003, is a not for profit focused entirely on researching the danger of counterfeit drugs in America and educating the public about how to stay safe from them.
Today Shabbir leads the Partnership for Safe Medicines team from San Francisco, CA where he lives with his wife and two children. He plays string bass in a bluegrass band for fun.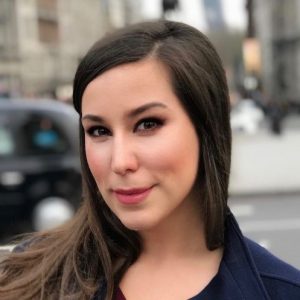 Oksana Pyzik is the Founder of UCL Fight the Fakes chapter & Academic Chair of the wider FTF Alliance, with the organisational mission of raising awareness on substandard and falsified medical products.
She is also a UK registered Pharmacist with experience across primary care, academia and in global public health. Since 2013, Oksana has held an academic post at the UCL School of Pharmacy as a Lecturer in Global Health & Pharmacy Practice as well as Global Engagement Lead.
She serves as a Global Health Advisor & sits on the Board of Trustees of the Commonwealth Pharmacists' Association since 2017.
As a member of the WHO-FIP SF expert working group, Oksana also advises NGOs and start-ups around global health issues such as pharmacy education, access to quality medicines and digital health.  In 2020, Oksana was named one of Britain's Top 35 Women under 35 by Accenture & Management Today for her work in global health.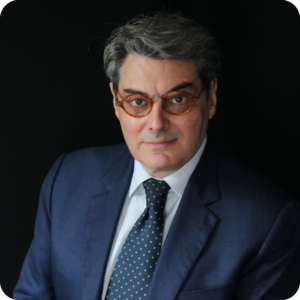 Richard Amalvy has a long record as a leader of international NGOs and has co-designed peace programmes in the African Great Lakes Region, the Middle East and the former Yugoslavia.
Youth Policy consultant at the World Bank and Public and General Affairs consultant at the OECD, he served as a Board Member of the North-South Centre of the Council of Europe and Vice-President of the Conference of NGOs in Consultative Relationship with the United Nations (CoNGO).